The Min. Farrakhan Mural Controversy Exposes Bigger Issues in the lack of Black People's Self Respect
Slaves are Afraid of Opposition
Posted on August 31, 2022 by Damon K. Jones in From The Publisher's Desk
The recent controversy around a mural in Greenburgh, New York, with a picture of the Honorable Minister Farrakhan, has caused controversy and confusion.
Town Supervisor Paul Feiner has demanded that the picture of Farrakhan come down, repeating old and debunked lies that Min. Farrakhan is anti-Semitic, anti-gay, and racist.
What is sad about this modus operandi of perverted lies is that the Democratic Party just tried to use the same lies on Congressman Jamaal Bowman this past election primary. The reason why I say the Democratic Party is because NOT ONE Black politician came to his defense. So I can assume that all agreed on Vadat Gashi political mailer that Bowman was not a friend of the Jews.
As I said in defense of Congressman Bowman, any Black man, who speaks openly about racism, reparations for Black people, and speaks truth to power, is a threat and will always be labeled anti-police, anti-country, and anti-semetic. I have learned this from history because I have followed how they have tried to demise the excellent work Minister Farrakhan has done for Black people for over 50 years.
I have lived in Greenburgh most of my life. I am a graduate of Woodlands High School. I remember enjoying summer camp at the Theodore Young Community Center; with that said, I have also taken notice of the demise of Black people, Black institutions, and Black businesses in my hometown.
I remember RT 119 was thriving with Black businesses, and one by one, great landmarks like the Prince Hall Masonic Lodge, were gone until the last Black-owned business, the World of Beauty, owned by my Aunt Frances Jones and other Black women, closed its doors. They slowly erased the Black history of Greenburgh over the years and our politicians quietly watched.
Greenburgh has gone from a thriving Black community to a community begging a white elected official to keep a Black leader on the wall on a street that historically only Black people lived on.
The boldness of Paul Feiner to stand on untruths about Min. Farrakhan is bigger than the mural. He knows there are not enough Black people to push back on his blatant bigotry hidden behind false facts.
The added fact that Town Supervisor Paul Feiner hides behind the story of the two Black town board members, Ken Jones and Gina Jackson, who he claims voted for Min. Farrakhan to come down has given him a false cover. But there is no recorded vote of the town board voting to take Min. Farrakhan down. The hypocrisy in this notion that the two Black town board members would vote to take down Min. Farrakhan but not take down Malcolm X or Muhammad Ali, who were followers of the Most Honorable Elijah Muhammad and members of the Nation of Islam; who also had critical words for other ethnic groups who they felt treated Black people unfairly and with racism.
So if Min. Farrakhan must come down; then, you must take Muhammad Ali and Malcolm X down. If you are going to do it, do it right, or let your hypocrisy shine for the world to see.
Sadly, the Town of Greenburgh has decided to erase one of the most significant parts of Black history, the Million Man March. Blacks, Native Americans, Latinos, women, military veterans, Orthodox Jews, and poor whites came to Washington, D.C., on October 16, 1995. Over 2 million people gathered.
Under the leadership of Min. Farrakhan, the world saw Black men demonstrating the willingness to shoulder the responsibility of improving themselves and the community. There was neither one fight nor one arrest that day. There was no smoking or drinking. The Washington Mall, where the march was held, was left as clean as they found it. Two of the best descriptions of the Million Man March include the word "miracle" and the phrase "a glimpse of heaven.
My biggest problem with this is the same type of defamation that was tried with Congressman Bowman; the Silence! The Silence of the Pastors, the Silence of the leaders, and the Silence of the Black politicians.
But I am reminded of the lecture I heard by Pastor Andy Thompson. He said that "Slaves have opposition issues." He said, "Sometimes those who cry to God the loudest are scared of the opposition on the earth ."Why are Black pastors silent? Anyone who is silent against systematic white degradation of any Black man who does more right than wrong for his people is being a slave in the face of opposition.
Unfortunately, for those in Greenburgh and the rest of Westchester who dream of Justice, it has become a source of fear to those who have benefited from enjoying being part of the privileged. In other words, the white political system has continued to use Blacks as symbols instead of significant players in the direction and freedom of Black people in our county. This is another reason why our communities have gotten worse instead of better!
In the case of Greenburgh, you have a white politician erasing Black history. But they are quick to tell Black people that we should have concern and respect other groups suffering and struggle, but nobody has to respect our suffering and those who represent our struggle. Whether white people like it or not, whether some Black people like it or not, Min Farrakhan has and always will be a representative of our struggle. We don't have to agree with everything he says, but we recognize and respect his work for our people, and he is part of our Black family, and if you do not respect him, then you don't respect us!
If Black people, who pay taxes, cannot pick who their leaders are, they are not free! Westchester is not free! Greenburgh is not free! What has happened to my hometown? How can we look our children in the face when we lie to ourselves daily, acting like we are free people? No wonder the youth don't respect us because we don't respect who we are as Black people. The political titles mean nothing because we have no respect for ourselves, and now it's for the world to see.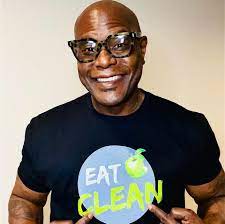 Damon K. Jones is an Activist, Author, and Publisher of Black Westchester Magazine, a Black-owned and operated newspaper based in Westchester County, New York. Mr. Jones is a Holistic Health Practitioner, First Aid in Mental Health Practioner, Diet, and Nutrition Advisor, and Vegan, Vegetarian Nutrition Life Coach. Mr. Jones is a 31 year Law Enforcement Practioner, New York Representative of Blacks in Law Enforcement of America. Mr. Jones has been a guest commentator on New York radio stations WBLS (107.5 FM), WLIB (1190 am), WRKS (98.7 FM), WBAI (99.5 FM), and Westchester's WVOX (1460 am). Mr. Jones has appeared on local television broadcasts, including Westchester News 12 "News Makers" and Public Television "Winbrook Pride. You can now hear Damon every Wednesday at 830 AM on WFAS 1230 AM, Morning with Bob Marone Show