WE MUST NEVER FORGET!!!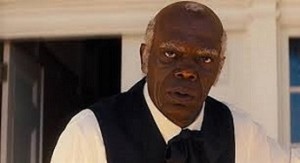 Our forefathers oppression in this country by Europeans lead to the rise of the "Uncle Tom" as individuals or a mentality. The "Uncle Tom" or "Traitor" is any person complicit in the oppression of their own group that has lead to the destruction of our causes, initiatives, and in most cases our people. Here are my historical "top five".
• 1. JAMES WORMLEY JONES
• 2. GENE ROBERTS
• 3. HAYWOOD SHEPARD
• 4. GEORGE WILSON / JOE LAROCHE
• 5, CLARENCE THOMAS
Your comments, opinions, suggestions are welcomed.
TIME FOR AN AWAKENING RADIO PROGRAM
PHILADELPHIA EVERY- SUNDAY 7PM
http://www.timeforanawakening.com2/
TIME FOR AN AWAKENING RADIO PROGRAM
WE'RE ON FACEBOOK LIKE US -> http://www.facebook.com/pages/Time-For-An-Awakening-Radio-Program/170262259774071
Comments are closed.
Scroll down to see next article