Connect TV By Let's Buy Black 365 Season 1 Episode 1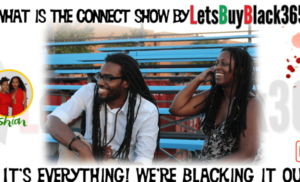 CONNECT S1E1 Pilot – New Positive Black Media, Culture, Activism &
Lifestyle Show by LetsBuyBlack
Meet your hosts and a few of our celebrity activist friends and family
like Prof Griff and David Banner make cameo appearances. Jam to
musical performance with Bassist Reggie Payne. And a special Let's Buy
Black spoken word video still by the Kuumba Kids.

Scroll down to see next article