1 Year After #BankBlack, America's Biggest Black-Owned Bank Still Doing the Work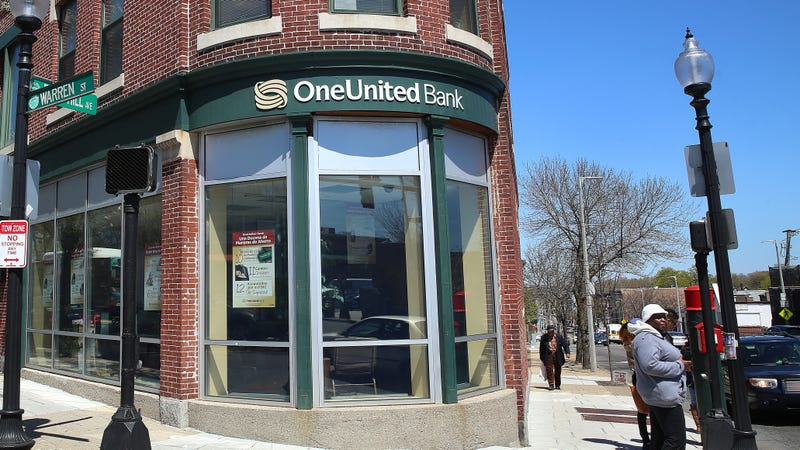 By Michael Harriot
Hip-hop has become a cultural powerhouse that fuels everything from fashion to corporate profits. They rap in beer commercials. Politicians come to Jay-Z for endorsements. With all its faults, more than any form of art that ever existed, hip-hop has always openly acknowledged the most powerful force in America: Money.
Every conversation about equality, civil rights and justice eventually collides at the intersection of wealth. Economic inequality is the underlying cause of many of the problems that face black America. The inability to afford adequate representation fuels the disparity in convictions and sentencing in the justice system. America's history of racist housing policies, ghettos and underfunded schools traces back to lending institutions using redlining as a tool for segregation.
After marching across the Edmund Pettus Bridge in Selma, Ala., boycotting buses in Montgomery, Ala., and standing on the Mall in Washington, D.C., and telling the world about his dream, at the end of his life, Martin Luther King Jr. planned the Poor Man's March.
Every enlightened soul from Martin to Malcolm, from Tupac to the Notorious B.I.G. eventually reaches the same conclusion: It's all about the Benjamins, baby.
On July 8, 2016, hip-hop artist Killer Mike called into a town hall meeting on MTV and BET. Instead of dispensing trite maxims and well-worn platitudes, the politically conscious rapper did what he is known for doing: offering solutions. Killer Mike called for 1 million black people to deposit $100 each into a black bank.
It worked.
#BankBlack took off across Black Twitter and officially became a movement. The 95-year old Citizens Trust Bank saw at least 8,000 new accounts in the first five days, with a minimum opening requirement of $100. A week later, black people across the country moved at least $1 million to black banks, and perhaps no bank benefited more than America's biggest black-owned bank: OneUnited Bank.
OneUnited noticed a huge influx of new accounts after the #BankBlack hashtag began trending on social media platforms, boosting the financial institution's $655 million in assets. The movement's still gaining momentum, and has shown no indication of slowing down, according to the bank's executives.
OneUnited has always been aware of this dynamic. Instead of casting itself as a bank that just happens to be black-owned, it has always wanted the world to know that it is unapologetically black, and has focused on economic empowerment for the black community since its inception.
Headquartered in Boston, OneUnited bank was started in 1968 as Unity Bank & Trust. The bank acquired other financial institutions over the years, eventually becoming the largest black-owned bank in the country. OneUnited's chairman and CEO, Kevin Cohee, has steered the bank for years, with a focus on growing black wealth along with President and Chief Operating Officer Terri Williams.
One of OneUnited's biggest initiatives is home ownership, which is inextricably tied to wealth and financial security. Forbes magazine reports that the lifetime financial achievement of the typical homeowner is 45 times that of the average renter. A home is usually the largest asset in a middle-class earner's portfolio of wealth.
In 2016, the U.S. Treasury Department awarded OneUnited Bank the Bank Enterprise Award for its efforts in community-development lending. The company also teamed up with the Massachusetts Affordable Housing Alliance to promote home ownership with the #BuyTheBlock program. OneUnited is also a designated Community Development Fund.
OneUnited offers and services mortgage loans, stressing the importance of wealth-building to its customer base. The bank also holds workshops and financial literacy seminars that highlight black economic equality. Its credit-building products are geared toward empowering its black customer base with the tools for long-term financial success.
While this may sound like marketing mumbo jumbo, there are many incidents of white-owned financial institutions perpetuating structural racism. It is an indisputable fact that some of the biggest banks in the world treat their black customers unequally.
JPMorgan Chase bank paid $55 million in January to settle charges that it discriminated against black and Latino borrowers. In 2011, Bank of America handed over $335 million for making its minority customers pay more than its white customers for the same loans. Just this past May, the city of Philadelphia filed a federal lawsuit against Wells Fargo, alleging that the bank has discriminated against black and Latino borrowers since 2004.
So why do black people continue to bank white?
It was understandable 20 years ago, when people chose their lending institution based on the branches available to them. But when was the last time you walked into a brick-and-mortar bank? If you walked into your local branch right now, would anyone in the entire building even know your name? Even worse—would anyone even care?
The primary reason is habit. People have always banked at the places with which they are familiar. In an age when people have switched their shopping habits from the local department store to Amazon, banking is one the few institutions that still benefits from old-school thinking, even though there is no benefit.
Black-owned banks have the same products, infrastructure, technology and accessibility that their whiter counterparts offer. Aside from saving and checking accounts, OneUnited offers the same mortgage-lending, commercial real estate loans, business deposit accounts and online banking that consumers rely on from white-owned, larger banks.
As #BankBlack grows, consumers who entrust their money to black-owned financial institutions will be able to see the effects of wealth-building in black communities that many white-owned banks have prevented for decades.
READ MORE http://www.theroot.com/1-year-after-bankblack-america-s-biggest-black-owned-1810522862
Scroll down to see next article