"Proof of Consciousness" (P.O.C) the Host of REVIVE!!! 3/05/2017

Topic: Since March is Women's History Month, today is  March 5th the REVIVE's show topic is entitled "A Message From Your Daughter!" It'll be focusing on the disconnect daughters experience with their mothers at times, growing up as a millennial daughter, and discussing different ways we can break generational cycles.
This episode of REVIVE will be an open forum so all perspectives can be heard through great conversation.
Guest:
Kate Rzucidlo who is a young professional working for Neumann University.  She Graduated with a Bachelors Degree in Communication Studies from East Stroudsburg University in pa. And she just moved to Philly! She has a passion for higher education, activism, and student development.
Saudia Durrant who is a graduate from Temple University where she received her bachelors degree in journalism and African American Studies. She has interned for media companies such as Clear Channel, Radio One, 900 AM WURD and worked for a non-profit organization in New York City as a marketing and outreach consultant. Currently, she is a Writer for FunTimes magazine!
Tabitha Russell aka Tab Money, has an Undergraduate degree from Salisbury University and a Graduate degree from Towson University. she is the Co-CEO of CollegeBound Entertainment! The 25-year-old quadruple threat has a love for all people but loves her people and culture the most! Her passion drives her to serve the youth day in and day out!
YOU CAN CATCH REVIVE EVERY SUNDAY 11AM-1PM & EVERY WEDNESDAY 8PM-10PM!!! 
WE NEED YOU ALL TO BE APART OF THE CONVERSATION!!!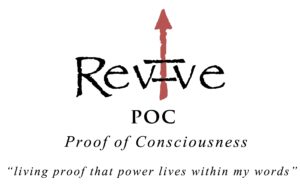 Podcast: Play in new window | Download (Duration: 2:12:03 — 60.7MB) | Embed
Scroll down to see next article