Oregon State University to Digitize Oral Histories of Black Railroad Porters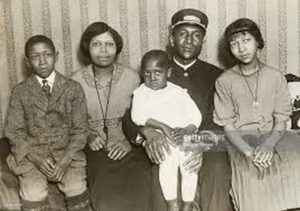 In 2014 Oregon State University received the African American Railroad Porter Oral History Collection. The audio recordings made between 1983 and 1992 tell the stories of Black railroad porters in Oregon in the early and mid-twentieth century.
The collection includes 29 reel-to-reel tapes of interviews conducted by filmmaker Michael Grice that were used as background for his documentary Black Families and the Railroad in Oregon and the Northwest. 
Now the university has received a grant from the Oregon Cultural Trust to digitize the collection and create a website to feature the digitized recordings and their transcripts.
To read more, go to: https://www.jbhe.com/2016/03/oregon-state-university-to-digitize-oral-histories-of-black-railroad-porters/
Scroll down to see next article